News & Articles

Congratulations to Jerry L. from Utah on being the Winner of the Victory Junction/ Sonny's 762 Pump Gas street engine!
Thanks to everyone who purchased tickets for this great cause ! Over $120,000.00 was raised this year for the Victory Junction Kids !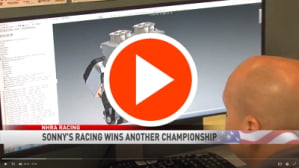 Sonny's Racing, which has been building world championship engines now for 51 years, helped power driver Todd Hoerner to the NHRA Mountain Motor Pro Stock championship just a few weeks ago at the Thunder Valley Nationals at Bristol.
Hoerner, a Sales Manager and technician at Sonny's, has been drag racing for 37 years, but says winning the Nationals at Bristol had been at the top of his bucket list.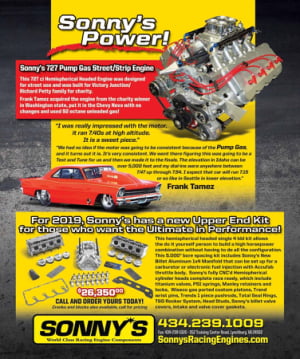 Sonny's 727 Pump Gas Street/Strip Engine
This 727 ci Hemispherical Headed Engine was designed for street use and was built for Victory Junction/Richard Petty family for charity.
Frank Tamze acquired the engine from the charity winner in Washington state, put it in the Cheva Nova with no changes, and used 92 octane unleaded gas!
Click the image to read more.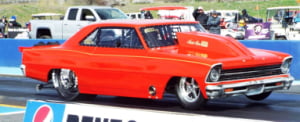 When Frank Tamez arrived in Boise, Idaho, the first weekend of May for an NHRA Division 6 race, he didn't know what to expect.
Not from his driving ability, but out of the 727 EFI hemi pump gas engine from Sonny's Engines he had under the hood in his 1967 Nova, which was built by Advanced Chassis.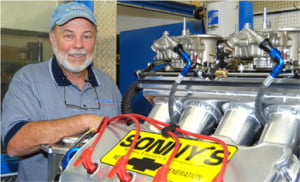 About Us - Contact Us - Engines
Located in the foothills of the Blue Ridge Mountains, Sonny's Racing Engines and Components has been involved in 50 years of racing with event wins, national records and season championships in nearly every form of drag racing. If you want power, Sonny's Racing Engines and Components can deliver just what you need, whether it's naturally aspirated, nitrous, blown or turbocharged.
Read More…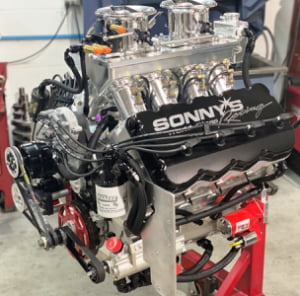 THIS IS THE ULTIMATE ENGINE FOR ALL OUT NTPA TRUCK PULLING!